Photonic Integrated Circuit Simulator
INTERCONNECT, Lumerical's photonic integrated circuit simulator, verifies multimode, bidirectional, and multi-channel PICs. Creating your project in our hierarchical schematic editor, you can use our extensive library of primitive elements, as well as foundry-specific PDK elements, to perform analysis in the time or frequency domain.
Key INTERCONNECT applications include:
Optical Transceivers

WDM Systems

Advanced Modulation Formats

Modulators

Complex Optical Fibers

Optical Switches
Compact Model Library Development

Laser Modelling

Light Propagation in Fibers and EDFAs

Signal Processing

Sensors

LiDAR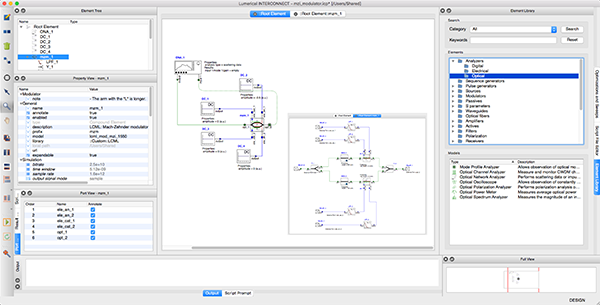 Hierarchical Schematic Editor
Hierarchical design

GUI and Lumerical script interface

Interoperable with MATLAB
Frequency domain analysis

Transient sample mode simulator

Transient block mode simulator

Multi-mode and multi-channel support

Mixed signal representation

Electronic-Photonic co-simulation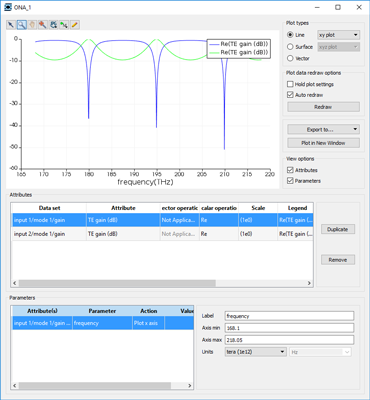 Visualization and Data Analysis
Parameter Sweeps

Design optimization framework

Statistical analysis
INTERCONNECT contains an extensive standard library of passive and active optoelectronic building blocks, along with supplementary elements that enable simulations and analyze results. It offers two library extensions:
An element library extension for laser modelling

An element library extension for system modelling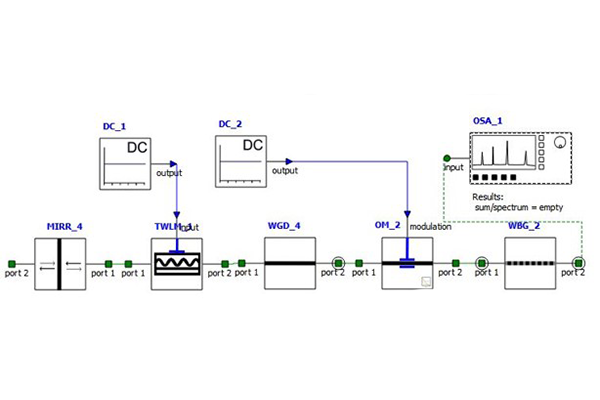 Traveling wave laser model (TWLM) based on 1D rate equation model

Displays turn-on and other dynamic behaviour

Light can travel in and out of both ports/facets and through the TWLM itself

May be used standalone as a Fabry-Perot Laser, DFB Laser, and semiconductor optical amplifier (SOA)

May be used in combination with other INTERCONNECT elements to model distributed Bragg reflector, ring, external cavity, and novel external feedback lasers

Requires Laser Library license
The System Library includes the following models:
Optical fiber model that includes dispersive, non-linear, and birefringence effects

Model for erbium doped fiber amplifiers

Elements for forward error correction encoding and decoding

Models for decision feedback and maximum likelihood sequence estimation equalizers

Requires System Library license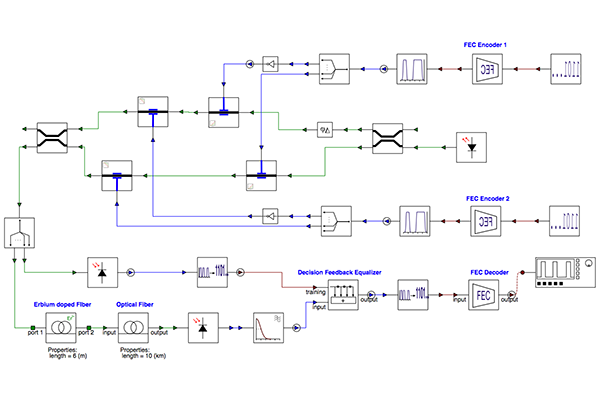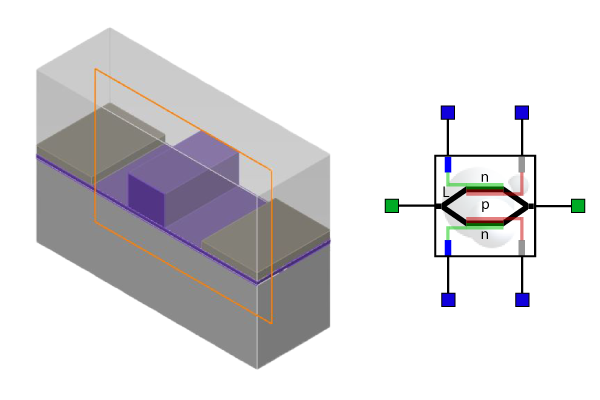 CML Development and Distribution
INTERCONNECT, along with Lumerical's suite of component-level tools, provides an infrastructure that supports the development and distribution of compact model libraries (CMLs) for PIC simulation and design. Typically, a CML is built upon a combination of experimentally measured data and accurate component-level simulation results using Lumerical's DEVICE Suite multiphysics simulation products.
EDA and PDA Interoperability
Simulate and optimize your designs with familiar EDA design tools and workflows to accelerate design time and improve reliability.